Leadership
Meet the humans behind the technology
Spectrotel's amazing leadership team represents not only some of the most talented minds in the business, but also a team of industry veterans dedicated to the success and growth of each and every customer.
From product, marketing, and sales to customer service, engineering, and network operations, we are steadfast in our focus to provide hand-crafted, next-generation solutions that give you the advantages of the best technologies available today while ensuring you have the ability to adapt to tomorrow's challenges.
Our expertise is next-generation solutions. Our mission is human-crafted technology. We look forward to working with you.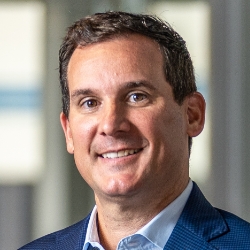 Ross Artale
CEO
Ross is responsible for managing and leading all day-to-day operations, including sales, marketing, product management, engineering, service delivery, and IT. During this tenure at Spectrotel, Ross has led the company's transformation from a regional CLEC to a national next-generation integrated solutions and managed service provider. Throughout his 25 year career in the Telecommunications industry, Ross has been integral in leading and implementing operational strategies aimed at improving the agent and customer experience. Ross began his career at Mobile Comm, a Bell South Company, and later took management positions at two start-up companies, including InfoHighway Communications, where as Vice President of Client Services he was part of the management team that grew the company to a $100 million corporation.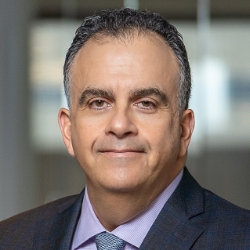 David Zahka
CFO
David is responsible for Spectrotel's financial operations and human resources. He brings to bear more than 25 years of experience in financial management and leadership expertise in various industries, including telecom. During his tenure with Spectrotel he re-engineered the finance and accounting functions to increase visibility and scalability. Prior to joining Spectrotel, David was CFO for several technology start-ups and was also CFO for TalkAmerica, a publicly traded telecommunications company. Prior to that he was an investment banker with Paine Webber and UBS.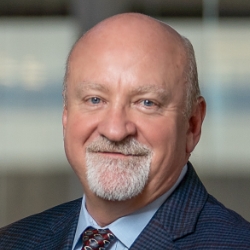 Mitch Wright
CIO
For nearly 20 years, Mitch has guided and managed Spectrotel's corporate infrastructure, application development, billing operations, and revenue assurance. He is pioneering the company's digital transformation to the Salesforce platform, increasing efficiencies and streamlining processes for all back-office applications. He is a 30-year veteran of the telecommunications industry and has previously held a leadership position in the Ordering and Billing Forum (OBF) of the Alliance for Telecommunications Industry Solutions (ATIS), a national collective of industry experts who address access and interconnection issues.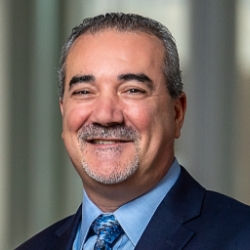 Christopher Ricca
Executive Vice President
Chris manages and leads Spectrotel's Service Delivery, Network Operations, Engineering and Field Service divisions. During his 15+ year tenure with Spectrotel, he has improved operational efficiencies, reduced costs and improved the customer experience with a focus on aligning Spectrotel's growth with customer demands. A telecommunications industry veteran, Chris has held leadership positions in public companies, privately held market leaders and startup operations. He was co-founder of Enhanced Telecommunications Solutions LLC (ETS), a domestic and international long-distance service provider. As president of ETS, he was responsible for business planning, engineering and implementation of their international private network.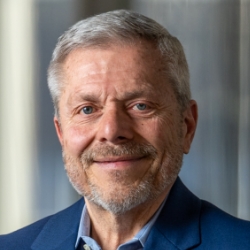 Gabe Sette
Senior Vice President, Channel Sales and Marketing
Gabe is responsible for driving revenue through account expansion and acquisition. His diverse background has been instrumental in successfully growing premier accounts and channel sales for Spectrotel. A telecom industry veteran with more than 25+ years' experience, he's built successful customer service, account management, direct sales and indirect channels teams and programs and won multiple awards in various positions with Sprint, MCI, ATX Communications, and One Communications.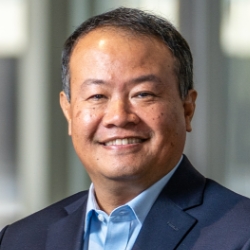 Michael Hou
Senior Vice President
A strategic, results-oriented leader with a passion for developing people, Michael is responsible for managing the growth of Spectrotel's premier accounts, pricing, vendor management, revenue assurance, and collections teams. While at Spectrotel, Michael has been instrumental in restructuring and creating processes and systems to promote growth, increase efficiency and improve the customer experience. Michael started his 30+ year career at AT&T and has held executive leadership roles at Windstream and Broadview Networks, where he founded and was president of the wholesale division. He is the co-inventor of four US patents.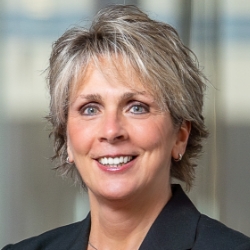 Terri Vaccarino
Vice President Marketing & Product
Terri is responsible for planning, creating, and implementing Spectrotel's overall marketing strategy and complete product roadmap. During her tenure with the company, she has refined the product vision and strategy resulting in improved corporate awareness and adoption of the company's services, and successfully directed a corporate-wide rebranding. Her 30+-year career includes leadership positions at some of the most-recognized marketing and real estate companies in the nation, with demonstrated success in creating innovative, differentiated brand experiences that grow market share and build customer loyalty.